All the feels today as
ENEMY
releases to stores. I haven't seen it in the wild yet, but my mom has! She even bought a copy because she's my mom. I'll be buzzing around some Colorado bookstores tomorrow signing stock after I take my newly minted FIFTEEN YEAR OLD BABY TO THE DMV TO GET HER PERMIT WHAT???
*faints*
*someone waves whiskey under my nose*
*stirs* (myself, not the drink)
Anyway like about 12 years ago I was futzing about with this epic fantasy novel that I indulged myself in writing, rather like this post. My only rule? Tropes had to be upended. If I got the thought that I'd read it before, I had to switch it up.
First scene, no lie, Draken is in a pub looking at himself in the reflection of the window and answering a phone call. I are a gud writer. My critique group soon put an end to that nonsense.
I ended up with this more purely epic fantasy story featuring a depressed, biracial character who somehow seemed to keep standing up and telling me to fuck off every time I did yet another mean thing to him. And I did A LOT of mean things. It was a portal story–which I eventually twisted into a traveling story; fundamentally the same thing–and a love story and it's about loss and redemption and family and unlikely friendship and religion verses faith verses gods.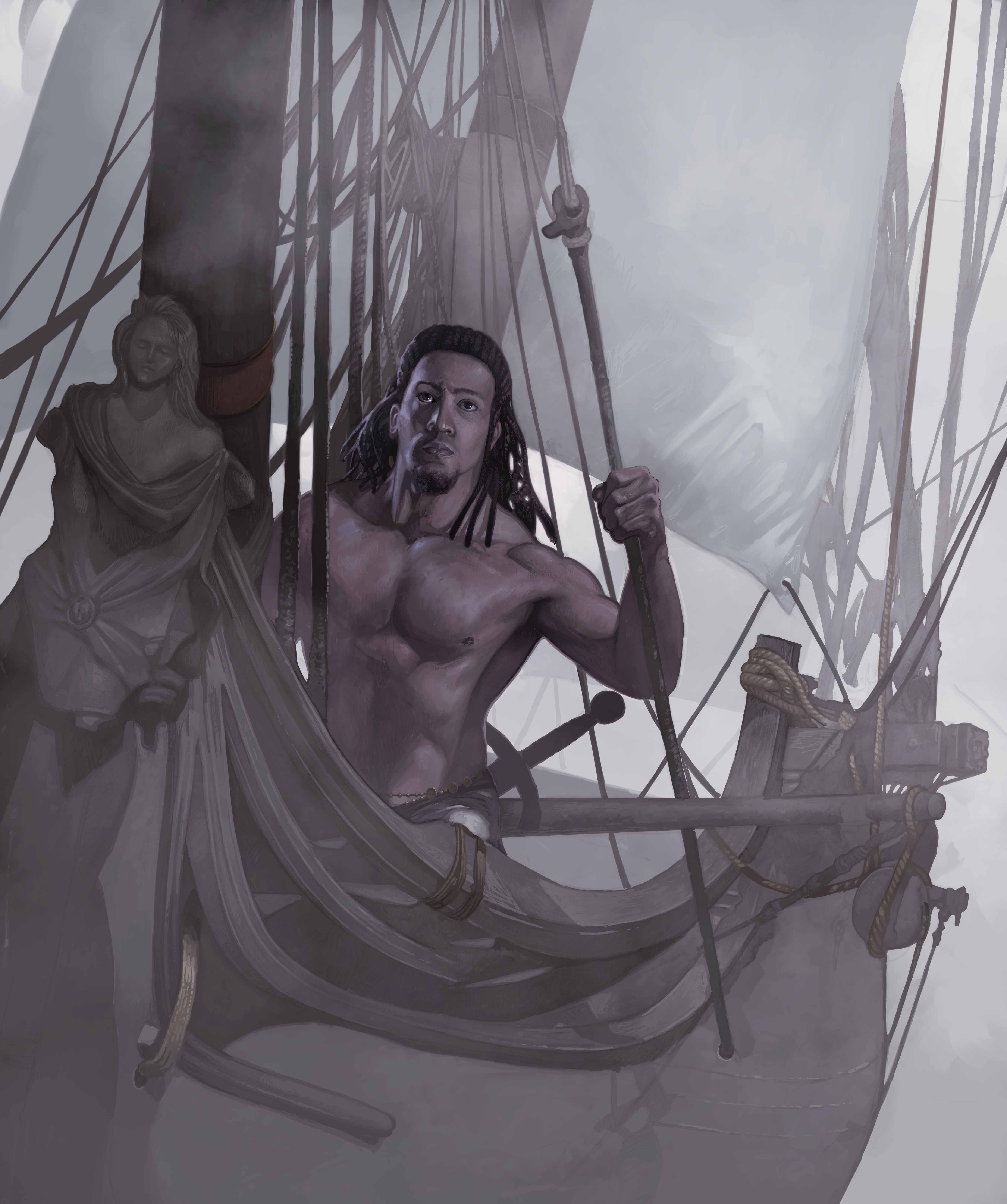 EXILE was meant to be a standalone as I wrote it. But one day a long freaking time ago I wrote a synopsis and put it away for a rainy day. That rainy day came in 2011, when I got a two book contract for EXILE. I had another book (that comes out next spring) but the publisher wanted another with Draken. So I dusted off that old synopsis and wrote EMISSARY, the most sprawling of the three. It's the Second Act in the Trilogy for sure; it's 40-50K words longer than the other two books and it has two distinct parts, which second acts have –a Before Middle (BM haha) and After Middle–which to me is always the lynchpin of a story (though others disagree). That middle scene is where resolve is absolutely tested, in my books anyway.
ENEMY was nearly fully written before it was sold; in some ways it came easier. Draken was an old friend by then, and I didn't have a new worldbuilding trick to pull out of my sleeve every time he turned a corner. But in some ways it was harder. I wrote a thing for Chuck Wendig in which I discuss this, but ENEMY is basically the story of a bunch of fears I've had for a long time, which coalesced this year.
The book has some
good reviews
so far and I'm proud of it, as proud of the writing in it as anything I've done. That's saying a lot because like most neurotic writers, I don't think I'm terribly good at pleasing anyone besides myself when it comes to story, and every time I sell something other people enjoy, it's a surprise all over again.
I did all my thanking of folks in the back of the book, and it's an amazing bunch I've got–including readers, man oh man, the readers–but this post is really about Draken. He's infuriating, frustrating, violent, angry, depressed, and most of the time, way out of his league. But he's fucking inspiring to me, too. Every time I think I can't go on I realize I can, because he did.
I know, I'm talking about him like he's real, but after so many years he's earned it. He is real. In some ways I know him better than I know myself.
Source: Blog